Onboarding
Completing the onboarding process is the first step to getting the most out of Copilotly. The onboarding process will help you get familiar with the Copilotly app and the features that will help you be more productive.
Choose Your Industry​
Choosing your industry will help us tailor Copilotly to your needs. You can always change your industry later.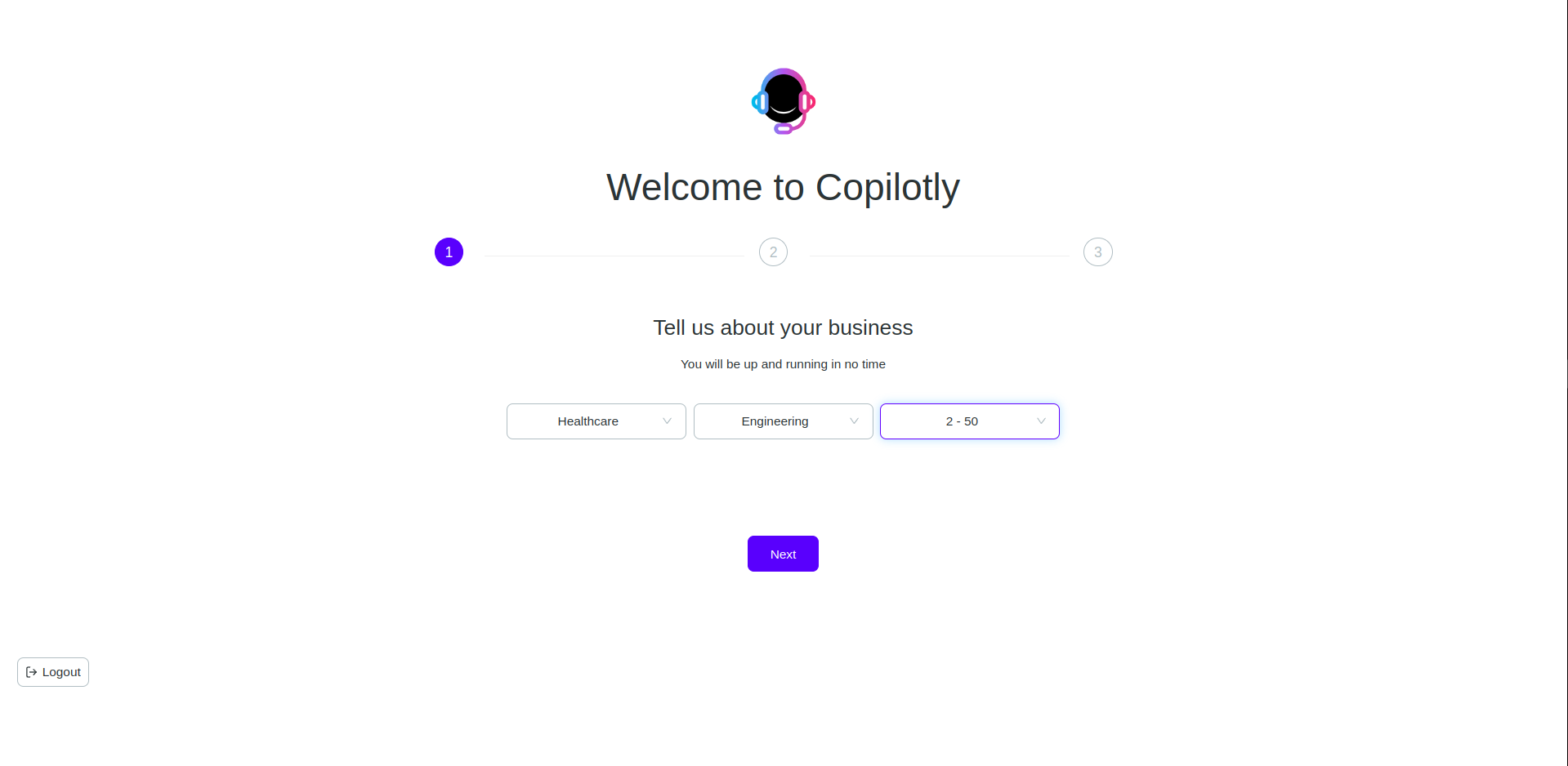 Select what you would like to do with Copilotly.