Edge
NOTE: Edge supports chrome extensions. Visit the Chrome Web Store to install Copilotly for Edge.
Installation​
Installing Copilotly for Edge Browser is easy and requires just a couple steps.
Step 1: Find Copilotly Extension in Chrome Web Store​
Navigate to Copilotly Extension.

Click on the Add To Chrome button as shown below to add to your Edge Browser.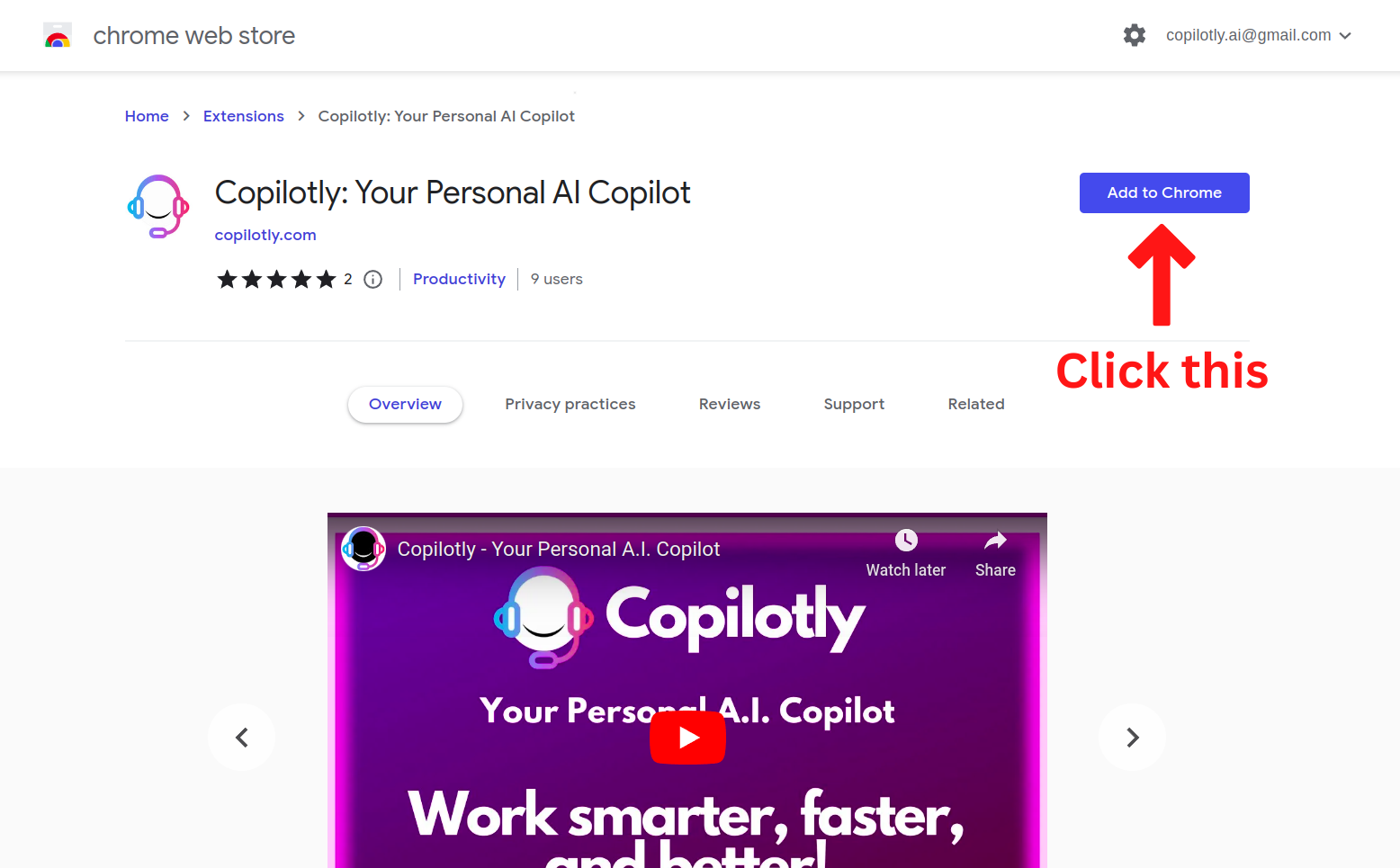 For faster access, click on the pin icon to keep the Copilotly extension on your toolbar.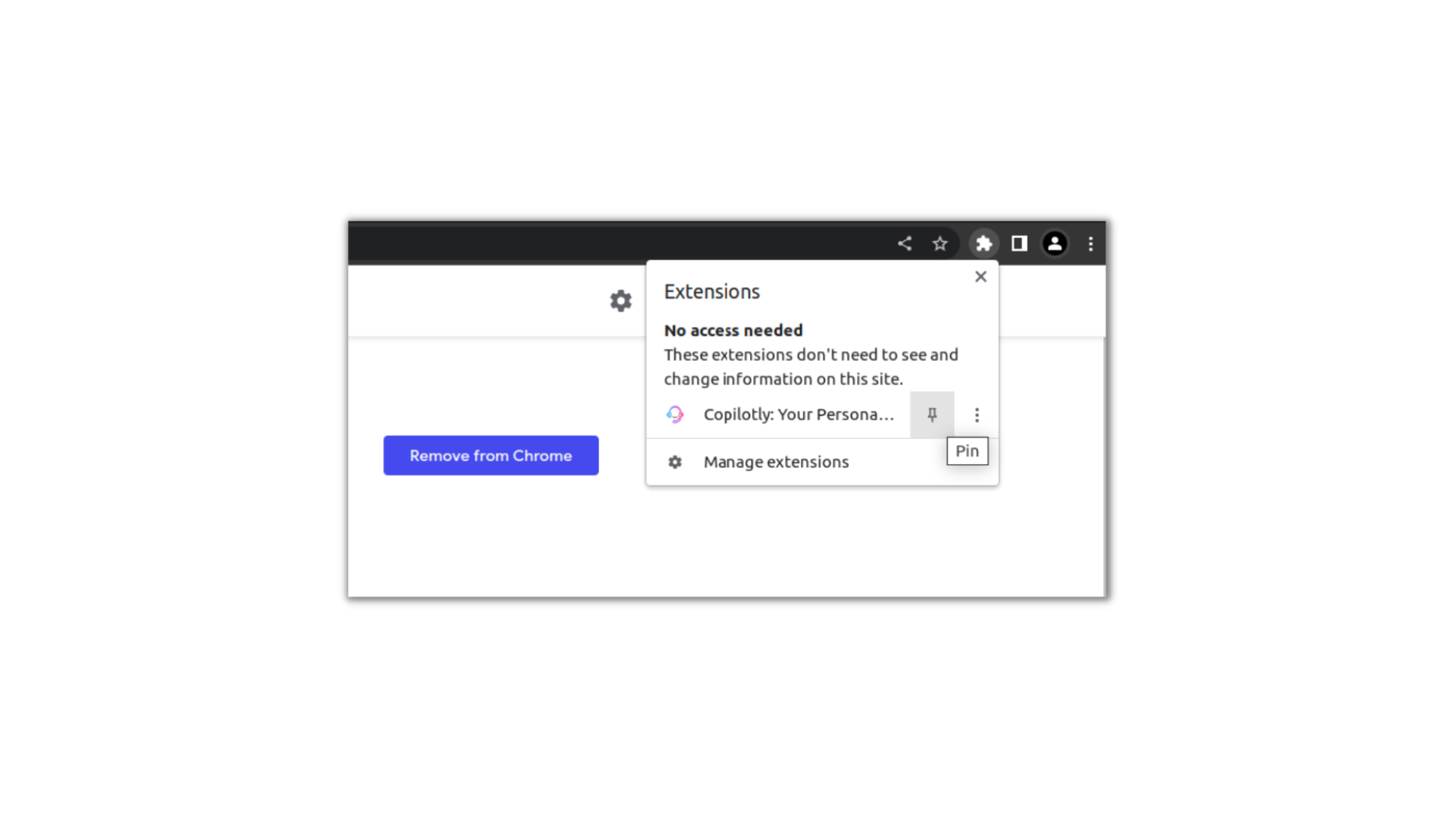 Step 2: Create Copilotly Account​
Once you have installed the Copilotly extension, you will be prompted to create a Copilotly account. You can also create an account by visiting https://app.copilotly.com.
Contact Support if you have any questions or need help.